About Us
Sensors Products Inc, founded in 1990, is a leading firm in the field of tactile surface sensing technologies. Our aim is to illuminate what is occurring between two contacting surfaces. Within the mattress market, we've designed and implemented a variety of innovative systems based on  Windows, Apple and Android platforms that are being utilized my retailers and manufacturers throughout the world. Our team of 21 dedicated employees takes pride in delivering extraordinarily responsive and committed engagements with our client partners. Over 80% of our implementations involve systems customization. We don't believe in a one-size-fits-all approach and work closely with our client partners to ensure that the sensors and software we'll specify for carefully address your unique market requirements.

Message From Our MANAGING DIRECTOR
Our products provide unique solutions that allow you to capture and interpret what actually goes on between the customer and the sleeping surface. Our sales representatives have a combined 44 years of surface pressure measurement experience to solve your precise problem. We exist in business to serve your needs and provide optimal solutions for your pressure mapping requirements. We are highly committed to working closely with you to achieve your objectives and view each customer's needs as unique. My door is always open to customer inquiries, so please don't ever hesitate to contact me directly.
Over 27 Years of Pressure Mapping Experience
Mattress Surface Pressure Mapping
A unique way to increase store revenue
Increase sales revenue by up-selling one level.
Lower post-purchase dissonance, translates into fewer product returns.
Faster time to sale.
Lends "scientific" validity to an otherwise subjective process.
Vastly improve your ability to track sales performance, effectiveness and efficiency.
Sharply reduces comfort exchanges.
Bodyfitter is a touch screen driven iOS based software and hardware system that allows the mattress retailer to help sell the best sleep solution to your customer.
The Bodyfitter sensor contains almost 2,000 discrete sensing point distributed across a stretch sensor that gently elongates to allow for the most accurate body pressure map. No other competitor comes even close with sensor comforability. Sensor conformorability directly translates into truer pressure maps and a more accurate presentation to the customer.
The all-new Bodyfitter software is designed to capitalize upon the benefits of iOS. With the capability of mapping up to 8 prone positions for comparison, Bodyfitter analyzes the various mattress pressure impressions and presents to the customer either the optimal mattress choice for them or their Bodyfitter "score." Of course, if your needs are simply to perform single mattress evaluations, Bodyfitters modular design will serve you well – used in the "basic" mode you'll generate useful reports streamlined for just a single mattress.
Bodyfitter's mattress portfolio database enables you to enter in details and graphical images of your mattress offerings. Once Bodyfiitter determines the optimal mattress for the customer it draws upon this database to present details to the customer.
The software contains powerful reporting facilities that allow the retailer to examine how individual salespeople perform with the system. Bodyfitter's logging system keeps track of the number of uses per day by each salesperson so that you can carefully track how frequently each salesperson utilizes the system.
Our eye-catching kiosk designs allow the user interface (tablet or touch screen) to be presented prominently in a retail-friendly design. Or for greater simplicity and economy our system can communicate simply with a a handheld tablet.
Notable Partners and Testimonials
WG&R Furniture
The Bodyfitter® system at our stores has improved our ability to properly qualify and ultimately solve our consumers sleep needs. The output from this system has improved close rate, increased average ticket and improved customer satisfaction.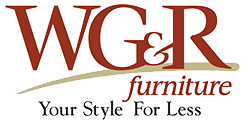 Sleep choices
"We appreciate your support and we will certainly recommend Sensor Products to the mattress industry (manufacturing and retailers) as we continue to expand our market. You were definitely a great asset in explaining the advantages of our Snuz mattress to our guests. I sincerely appreciate the care you provided."


Muebles Dico
We implemented the Bodyfitter® system at our stores in Mexico City and our sales went amazingly well. The customer felt the diagnosis was extremely professional and met their expectation. Our sales have been increasing every month as a result of this new concept being applied. Thanks for your expert guidance in choosing the right product for our stores.

Piero
We used the software with people that visited our stand. It was an excellent experience and had a high impact with the people who saw it.
Benefits of mattress pressure mapping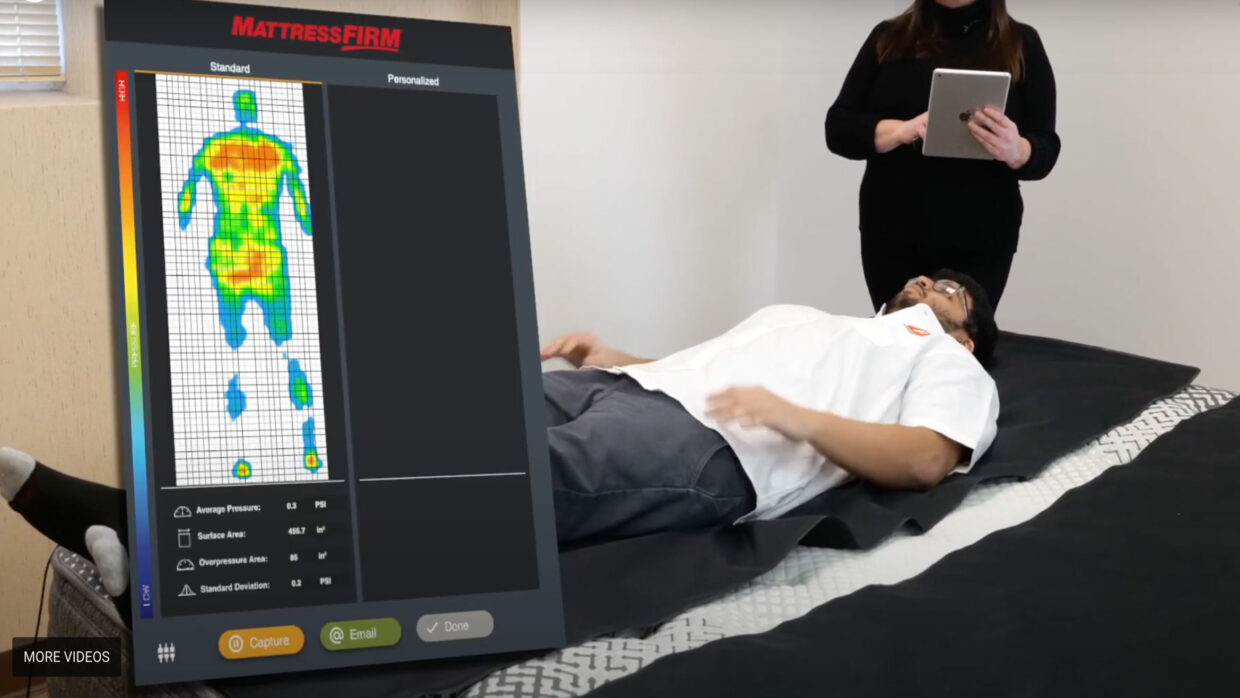 System Specifications
| | |
| --- | --- |
| Technology | Piezoresistive |
| Wireless Capability | Built-in Electronics: Range – 30 ft (9 m) |
| Pressure range | 0 – 2 psi (0 – 103.4 mmhg) |
| Grid size | Up to 64 x 27 lines |
| Sensing points | Up to 1,728 |
| Sensing point size | 1″ x 1″ (25.4 mm x 25.4 mm) |
| Total sensor area | 76.6″ x 34″ (1950 mm x 863 mm) |
| Total sensing area | 73″ x 30″ (1854 mm x 762 mm) |
| Scan speed | Up to 35 hertz |
| Temperature | 10° c – 40° c |
| Thickness | 2.5 mm |
| Accuracy | ± 10% |
| Repeatability | ± 2% |
| Hysteresis | ± 5% |
| Non-linearity | ± 1.5% |

Corporate Office
Address:
300 Madison Ave, Suite 100
Madison, NJ, 07940, USA
Phone:
+1 (973) 884-1755
Email:
info@bodyfittersystem.com
Request A Demo
Use this form to schedule a demonstration of the BodyFitter® System or to request more information.